Hack Facebook account is not an easy task. To hack it, you have to master the hacking. But my friends I will tell you today such tricks which can easily hack Facebook account by following them.

This trick is not an attack or not an exploit. This trick works on half social engineering. In this post, I have given full details about this trick and have been told from beginning to end. If you carefully follow this post, you will understand everything. So let's start the tutorial on " how to hack facebook account".
What is half social engineering ?
Half Social Engineering is a trick that allows you to hack any Facebook account. In it, you have to check the profile of the Victim. And to find out who is the Victim's closest friend and who he tags most in his post. You need names of three closest friends of Victim.
Before you start the tutorial, you must complete some recommendations, the recommendations is given below.
Recommendations for Facebook hacking.
1 – You have to know the names of the three friends of the victim.

2- You have to create three fake Facebook accounts of Victim's three friends's names.

3 -Now send the friend request to your Victim from all three fake facebook IDs
After completing the recommendations you need to follow some steps. Steps are given below. Steps are given with images, by that you can easily understand everything.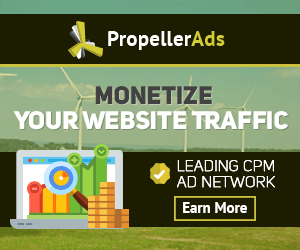 Hack Facebook account. (steps)
Follow given steps to hack Facebook account of victim.


Send friend requests

Send three friend request to Victim with three fake Facebook accounts. The names of fake Facebook accounts should be familiar so that the Victim easily accepts friend requests.



Wait for acceptation

Wait till Victim accepts your friend request of three fake Facebook ID.



All friend requests accepted

When all friend requests accepted by your victim than wait for minimum three weeks, by that facebook will trust your fake facebook accounts.



After some time passes.


When your friendship is some days old with your Victim. Than follow the next step.



Open Facebook.com on browser.


Now open Facebook.com on any browser.



Click on Forgotten account?


Now click on the Forgotten account? the link in the page.


find the victim's Facebook id URL code and copy it.

open victim's Facebook profile in any browser (chrome, opera, UC mini, etc.). And view the URL of the victim's profile. Now copy the last word of URL. View this image to understand better.




Paste the copied word in the box

Now paste the word in the box, as I do in this image. And click on search button.



If you got this –

if you see like this or similar to it. Then just click on "Didn't get the code (As I do in this image).
And if you did not get this page then read step 10 (skip it)



Click on this –

Now click "No longer have access to these?". As I do in image.



Now enter new email.


Enter a new email or phone that you know you can access and click Continue.




Reveal My Trusted Contacts

Click Reveal My Trusted Contacts and type the full name of one of your fake facebook account. (Fake facebook accounts we created earlier if you don't know then click this).




A set of instructions


You'll see a set of instructions that includes a special link. The link contains a recovery code that only your Trusted Contacts can access.
(In our case the trusted contacts are our three fake Facebook accounts).




Time to send a special link.


Send this special link to the three fake Facebook accounts which are ours.



Done just open the link

* – Firstly login to fake Facebook accounts in different browsers.
* – And then open the links from all three facebook accounts.
* – Now notice all three login codes.



Last step ( Access the victim's id)



Use the all recovery codes from your trusted contacts to access your account. Done you hacked a facebook account.
Congratulation
Congrats you hack a Facebook account easily and smoothly. Now share this trick to all your friends and try it yourself.

.
Read our popular articles
Note –
This trick is only working on those accounts who are 1 year old and activated continuously and trusted by facebook.